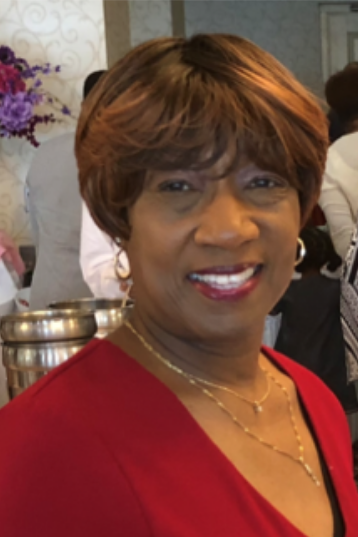 Carolyn Custard
Carolyn M. Custard, a native of Fayetteville, North Carolina, is the oldest of four children born to Rev. Valonzia and Mrs. Annie McBride.  She is married to Roger Custard and they are the proud parents of two sons, Desi and Brandon.  Mrs. Custard is energetic, enthusiastic, and is always willing to lend a helping hand to others.  She loves to laugh and believes in living each day to the fullest.  She has a genuine interest in and love for working with young people.  She believes that working with young people is one of her gifts from God.
Mrs. Custard holds a Bachelor of Science degree in Intermediate Education, a Master of Education degree in Guidance and Counseling, and a Master of Education degree in Educational Administration and Supervision.  Mrs. Custard served as the assistant principal at Forest Park High School from 2000 – 2003; proudly served as the principal of C. D. Hylton High School from 2003 – 2011; and served as the Director of the Office of Student Services at the Kelly Leadership Center.  She recently retired in July, 2019.  Mrs. Custard currently works part time with the Department of Parks, Recreation & Tourism as the Parks & School Liaison.  She describes all of her positions as rewarding experiences that have helped her to grow personally and professionally.
Mrs. Custard has received numerous awards and recognitions to include the Ebone Outstanding Educator Award, the Administrator of the Year Award, the Dale City Multicultural Achievement Award, and Outstanding High School Principal of the Year for the State of Virginia where she ranked 3rd in the Nation.  Mrs. Carolyn Custard is recognized as the first African American female high school principal in the Prince William County Public Schools.
Her hobbies include shopping, exercising, reading, decorating, traveling, and spending time with family and friends.   Mrs. Custard is a member of Alpha Kappa Alpha Sorority, Inc.; National Coalition of 100 Black Women/PWCC; and Women In Community Action.  She is an active member of United Faith Christian Ministry where she serves on the Ushers' Board and is a Sunday School teacher for the high school class.  Her favorite scripture is Philippians 4:13, "I can do all things through Christ who strengthens me."
Mrs. Custard is dedicated and committed to making a positive difference in the lives of young people and in supporting the community.   If students are involved, you will find her in their midst offering encouragement, support, sharing laughter, and often dancing.